Goodgame Big Farm
Prepare a spade, rake, hoe and tools. Start the Tractor and get started. The time has come to showcase your knowledge of farming. You will take care of the farm and your goal will be to become one of the largest producers in the country.
Big Farm
is a completely free
online game
that requires no download. All you need is an internet browser. Also, the game is not connected to any social network, so you can play it independently.
Registration and login to Goodgame Big Farm
You must register at Goodgamebigfarm.eu/uk before playing the game. The required information is the most basic and the whole process is fast. Once you have done this, you can start playing after logging in.
You must log in at Login to the game Big Farm.
How to play Big Farm
At the beginning, you have access to a tutorial mode that explains all the possible features in Big Farm. In general, it is not very different from other farm games.
The amount of work you will have to do during your work is huge. In addition to caring for planting aspects, it will also be necessary to think about fertilizing the soil, building chicken coops and stables, and later selling products produced on the Big Farm farm.
During the game Goodgame Big Farm, new seeds, seedlings and buildings appear so that you can develop the farming area you manage. It will also be necessary to take care of finances, buy new land and think about how to improve everything and improve the life of the community.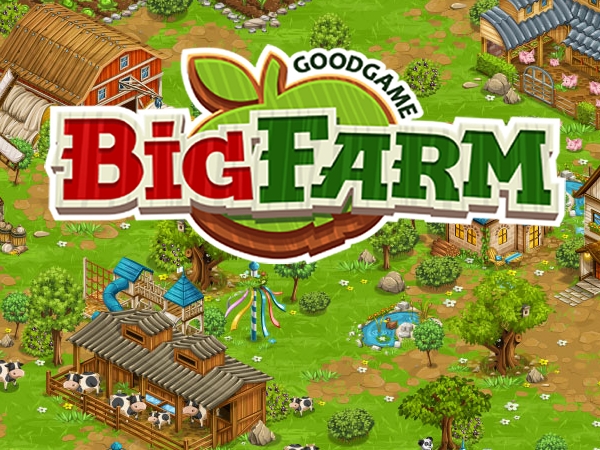 Reviews of Big Farm by Goodgame
Thanks to very well-developed graphics and content that is in English, Big Farm has everything to become a successful and great game for players who like simulators of this genre.
The tutorial mode at the beginning of the game is complete and very detailed. Everyone will understand him! Through it, you will learn to perform all the basic actions in the game and get detailed information in English about what each item means.
Once you've completed the learning process, which only takes a few minutes, you have access to game screens and you can start planting seeds and investing in your Goodgame Big farm..
The graphics level is surprising. Unlike other titles, Big Farm relies on more realistic features, creating a great experience for players.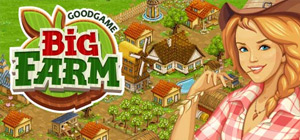 The complete and elegant look of the game definitely has everything that will delight fans of games of this genre. You must try Big Farm! You will experience great fun.